LOCATED IN NEW ALBIN, THE OLDEST SMOKEHOUSE IN IOWA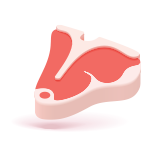 Smokehouse in New Albin, IA
At City Meat Market, we have been providing residents of New Albin, IA with the finest in smoked meats since 1882. As a proud, family-owned business, we were the first smokehouse in the state of Iowa. Since then, we have provided our customers with the finest in meat products. Complete customer satisfaction is our goal, and we bring our many decades of experience to everything we do. Finding a good butcher can be a challenge, and when you put in the effort, you want to be sure you're getting the best meats possible. With nearly 150 years in business and several satisfied customers, our record speaks for itself.
Products We Carry
At our woodshed smokehouse, we carry a wide assortment of products sure to please any palate. Our products include.
Ring bologna
Chicken Bologna
Kopfwurst
A variety of brats
Gable links
Summer sausages such as regular, cheddar, and jalapeño
Jerky pork strips
Snack sticks
Chicken and turkey jerky
Beef jerky in regular or hot flavors
Dried beef
Smoked pork chops
Hickory smoked bacon
Spreads
Smoked eggs
No matter your meat of choice, we have a solution for you. Don't hesitate to let us know if you have a specific need or request.
Our Commitment to Satisfaction
When you buy from us, you can rest assured that you're getting the finest meats possible. We take a great deal of pride in our work, and we take all our orders and deliver them as well. When you do business with us, our friendly and dedicated staff ensures you get exactly what you're looking for without any hassle or delays. If you have any questions, we'll happily answer them. We can be reached via phone, email, or text.
We look forward to hearing from you to take your order or answer any questions you may have.
What Our Customers Are Saying
Keeping our customers happy has been a cornerstone of our success for well over 100 years. We welcome feedback and are grateful for any customer willing to share their opinion with us. Common statements by our customers praise our variety of products, how good our meats taste, our store's atmosphere, and our friendly staff.
Where To Find Us
We look forward to meeting you and have no doubt you will enjoy our quality smoked meats.
199 Railroad Ave
NW New Albin, Iowa 52160
(563) 544-4236
We're open Monday through Saturday: 8:00 am to 6:00 pm and closed on Sundays and major holidays.